Competitive
Pricing
From basic web sites to full ecommerce, blogs, password protected intranets and more!
SERVICE -

add HST to all prices

PRICE

Web Starter Package

3 page website
1 yr of hosting
1 yr of domain

Domain name and hosting are renewed annually! (approx $200)

$799.00

WordPress Sites

Database driven
You can edit yourself through any browser - ecommerce add-ons available! Prices starting at $1700... (most fall into this category)

$1700.00
Additional Pages - all sites have a 3 page minimum. (html)
Price per extra page.

$170.00

Blog - self-administered via web browser

$500.00

Corporate Intranets - self administered via web browser... prices starting at...

$1500.00

E-commerce Deluxe - self administered... ZenCart - prices starting at....

$1800.00

Animated Flash Banner - for advertising on other sites

$100.00

Web Maintenance, Search Engine Optimization etc...

$50/HR
$180.00 Per Year
(billed annually)
Affordable Web Hosting, Superior Support!
Unlimited email accounts
Mountains of space and bandwidth
Webmail
Auto-responders
SQL Databases
Control Panel Access
Spam Filtering
Anti-Virus
And so much more! PHP, Cold Fusion, Perl... all the latest...
Best of all you get GREAT SUPPORT! The biggest complaint in web hosting today is the lack of technical support. If something goes wrong, you can bet we're usually on it before you even call!
Our technical support team is a dream come true~! **All Prima Design clients are on a private dedicated server. This is NOT shared hosting. We lease the server... and YES that does make a difference!
It means your website is not hosted with thousands of other sites on the same server... sites that may contain illicit content causing over runs on bandwidth and generally creating an environment where your site is competing with others for speed.
**NOTE: We do NOT host any ADULT sites that sell pornography or anything related to that industry. We also do not host sites that promote hatred or racism. Hosting is only for Prima Design clients for sites we have built and maintain.
Logos, brochures, posters and more... give us a call if you don't see what you are looking for:
SERVICE -

add HST to all prices

PRICE

Logo Design

We're not finished till you're happy!
Logo provided in all formats required

$450.00

Brochure Design

8.5 X 11
Dbl sided
4 Colour Save

$625.00

Flyer

Single sided
Full colour flyer

$350.00

Rack Cards

4 X 9
Colour one side
B&W back

$250.00

Magazine Ads

Full page, up to 8.5 X 11

$310.00

Magazine Ad

$175.00

Double Sided Business Cards - HOT DEAL, 1000 full colour, double sided, glossy cards, 14pt stk, designed, printed and delivered to your door $125.00 + taxes

$125.00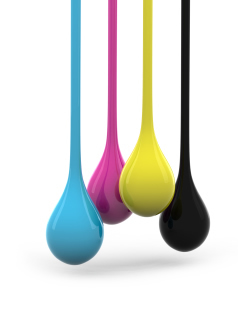 Affordable Printing for your business cards, brochures, post cards, rack cards, flyers and more! All press run, high quality print.
Note Pads
Letterhead
Greeting Cards
Tent Business Cards
Plastic Business Cards
Double Sided Business Cards - HOT DEAL, 1000 full colour, double sided, glossy cards, 14pt stk, designed, printed and delivered to your door $125.00 + taxes
Tear Off Business Cards
Peel and Stick Labels
Die Cuts
Door Hangers
Presentation Folders
Posters
Magnets
Clings (for windows)
We now offer various paper choices including environmentally friendly papers!
We've got great rates on high quality printing... contact us to get a quote on your project today! If it's possible, we won't be beat!
**Combine our PRINT DESIGN service with our PRINTING service and save $$$. Call today!

Please call if there is something you need but do not see listed! We also design:
Trade show materials - including booth graphics
CD layouts
Media Kits
We even designed the car emblem for the new 300 MPG E-varo.
Call us today at 1.888.741.0415. We look forward to serving you!

What our client's say...
Right from the very first email I had sent, inquiring about web page design options, I felt like a valued customer of Prima Design.  Not only was my inquiry answered more quickly than I had anticipated, but Denise's friendly manner put me right at ease, especially because web page design is something I know very little about.  As a musician, however, it was something very important to me, bringing my music to the global village. Denise understood this; and with her incredible talent she took an acoustic landscape I had composed and created a beautiful web page, which completely captured the vision for my new album.  The pricing was very reasonable, and the web page options flexible. I will continue to use Prima Design in the future to upgrade my current page, as well as for other projects; I also will be recommending Prima to my associates because of the stellar service and creativity Prima provides.
Wendy Grondzil, Singer